Activities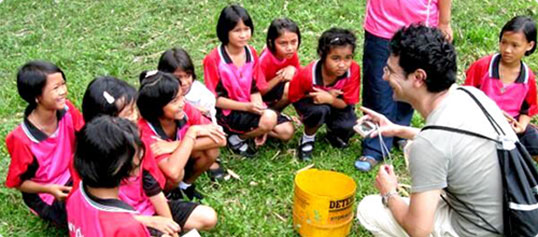 1. Rural Teacher Development Project
Rural Teacher Development Project was implemented by Teacher Plus Foundation since 2001 to 2013  to support the development of non-urban teachers. The project promoted teaching and learning methods which developed the thinking and analytical skills of non-urban students.
Reflections
Our supported teachers completed a reflection diary every two weeks, which discussed their progress, problems, ideas and innovations.
Activities
Some of the activities that Teacher Plus Foundation was engaged in, including:
teacher training workshops
long-term teacher mentoring at model schools
major project: building and equiping a Community Learning Centre at Ubon Ratchathani
co-teaching of English by volunteers
provision of additional teachers
sponsoring of teachers to attend the annual Thai TESOL Conference
facilitating donations of computers, books and other materials to schools
Teaching Resources
The Foundation prepared training materials and teaching resources for teachers to download files. >>Teaching Resources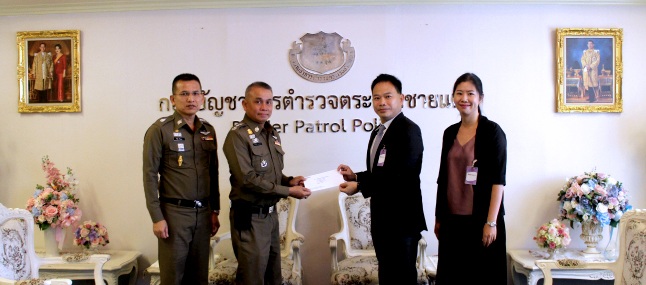 2. Scholarship Project
Navatham Foundation intend to support well-behaved but indigent students in provinces to continue studying in high schools or vocational schools in order to improve the quality of human resource in society.
Every year the Foundation has given 40 scholarships amount of 8,000 baht each to students in several areas for 3 years until they graduate from high schools or vocational schools.
2.1 Scholarship Project 2014-2016
In the year 2014-2016, the Foundation has given 39 scholarships to students in high schools and vocational schools in Surat Thani, Chumphon, Trang, Krabi, Udon Thani, Ubon Ratchathani, and Amnat Charoen.
2.2 Scholarship Project 2015-2017
In the year 2015-2017, the Foundation has given 40 scholarships to students in vocational schools in Pathum Thani, Saraburi, Chanthaburi, Trat, Lampang, Lamphun, Kamphaeng Phet and Phichit